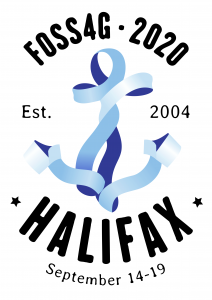 The originally proposed 7-day schedule is still listed below; however the actual FOSS4G-HFX 2020 schedule will be much shorter, to keep costs low, and the fun high, ha.  Watch this space for more info as we travel towards FOSS4G-Halifax in 2020 !
FOSS4G-HFX 2020 was originally proposed as a 7 day event, containing:
2 days of hands-on workshops (Mon-Tues), 4 hours in length, 10 concurrent rooms (40 workshops)
Main sessions for 3 days (Wed-Fri)
10 concurrent tracks of talks
approximately 260 main session talks
6 diverse keynote speakers (and special guest keynote/hint to veteran FOSS4G-ers we've booked your favorite speaker)
diverse social program involving every night, including recommended meeting places for early arrivals Sun-Tues
community sprint on Saturday (tentatively at Volta Labs)
---
Planting the seed for FOSS4G in Atlantic Canada! Watch this space for more event info coming soon.